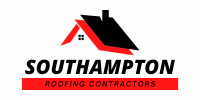 Professional Roofing Services in Southampton and Hampshire.
Roofers in Southampton, Hampshire
Southampton Roofers has been providing high-quality roofing services for many years, and we pride ourselves on our expertise, professionalism, and dedication to customer satisfaction. Our team of experienced roofers have been trained to handle many roofing projects, from small repairs to large installations. We understand the importance of a properly functioning roof and the impact it has on the safety and comfort of your home or business.
Whether you need a repair, a replacement, or a new roof installation, we are here to help. Our team of skilled professionals will work with you to assess your roofing needs and provide the best solutions to fit your budget and requirements.
We undertake domestic and commercial jobs of all sizes, so whether you are a homeowner, property manager, or business owner, we have the experience and knowledge to deliver high-quality roofing services.
Our comprehensive range of roofing services includes:
Chimneys

Cladding

Flat Roofs

Guttering, Soffits & Fascias

New Roofs

Lead Work

Roof Repairs

Roof Inspections
At Southampton Roofers, we take great pride in our workmanship and always strive to deliver the best possible results for our customers. We use only the highest quality materials and tools to ensure your roofing project is completed to the highest standards..
If you are looking for professional and reliable roofers in Southampton, Hampshire, look no further than Southampton Roofers. Contact us today to schedule a free consultation and see how we can help you with your roofing needs. Call us or fill out our inquiry form on this page. We look forward to hearing from you!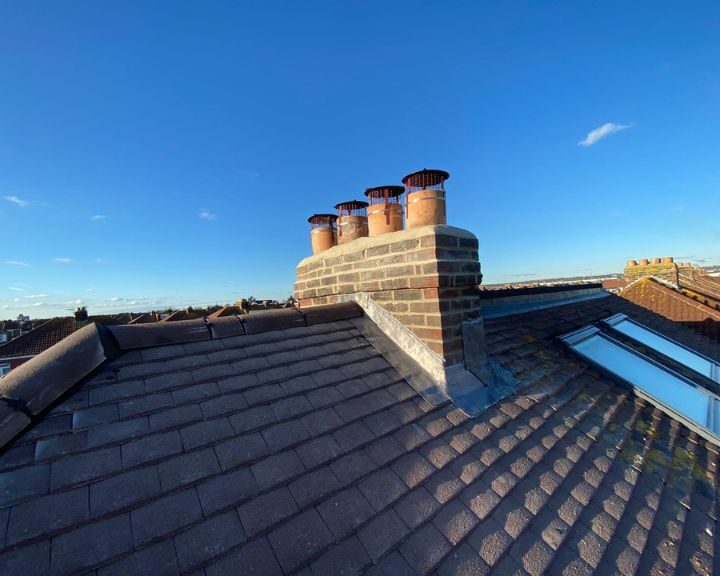 Our roofing team specialises in providing top-quality chimney repair and repointing services. A well-maintained chimney is essential for the safety and efficiency of your home. Our experienced team can ensure that your chimney is restored to its original condition with precision and care. Choosing us means choosing a team of professionals with the expertise and knowledge to do the job right. Trust us with your chimney needs, and we'll exceed your expectations.
We offer a comprehensive cladding installation and repair service that ensures your building looks great and stays protected. We take care of everything, from sourcing the best quality materials to the final installation and ongoing maintenance. Our team of experts is equipped with the latest tools and techniques to deliver exceptional results. Whether you're interested in uPVC, Timber, Composite or Cedral cladding, we can help you quickly achieve your desired look.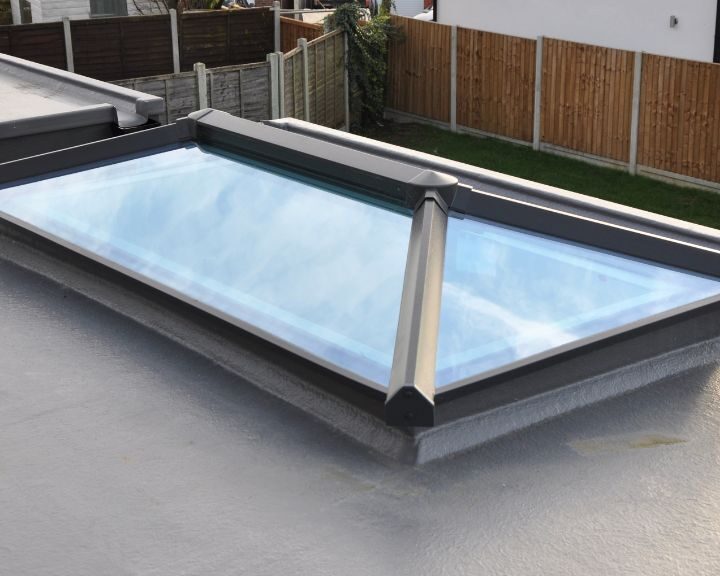 We specialise in flat roof repair and installation for domestic and commercial properties. Our team of experienced professionals can install and repair various flat roofs, including Felt, EPDM Rubber, and GRP Fibreglass. We use the latest tools and techniques to tilesensure your flat roof is installed or repaired to the highest standards. With our extensive experience in the industry, you can trust us to provide a reliable and efficient flat roofing service.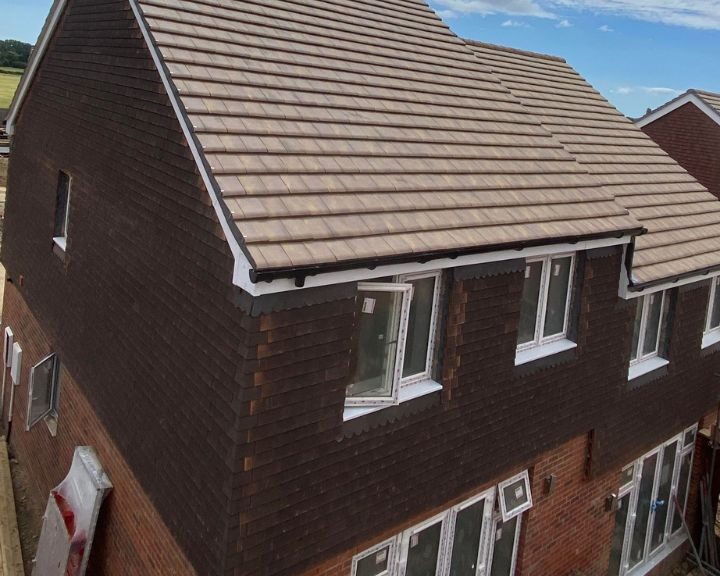 Guttering, Soffits & Fascias
We offer professional installation and repair services for guttering, soffits, and fascias. These essential property components help protect the building from water damage, dampness, and rot. Our team of experts can repair or replace damaged or worn guttering, soffits, and fascias to ensure your property remains in top condition. We use uPVC for these installations as it is a durable, low-maintenance material perfect for withstanding the elements.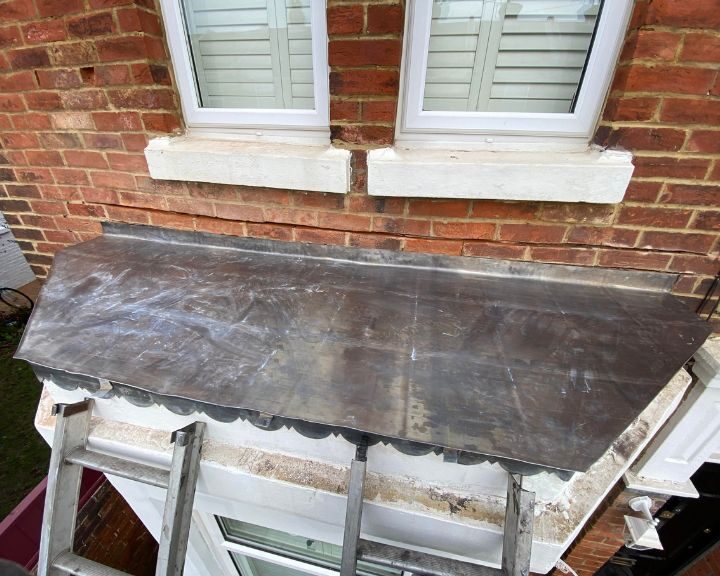 Our lead flashing services are designed to provide your property with the protection it needs against water damage. Whether you require new lead flashing installation or repairs to existing flashing due to leaks, our experienced team can help. We understand the importance of maintaining the lead flashing of your property, and we'll ensure that any work we carry out is done right the first time.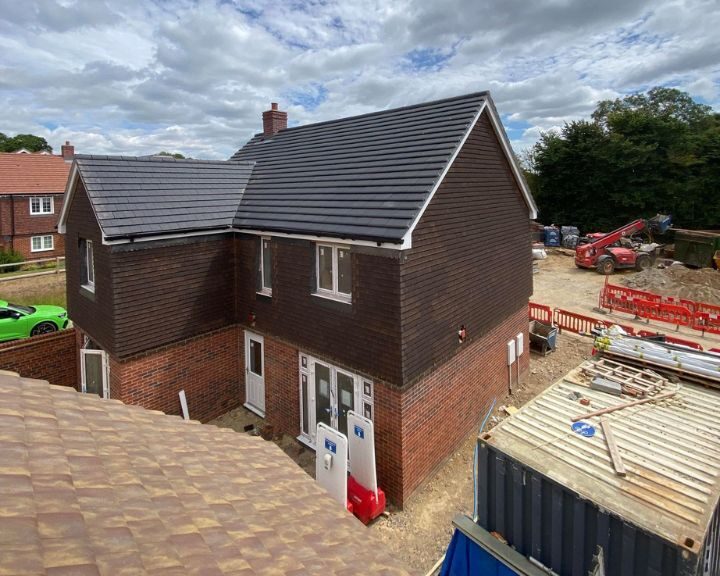 We offer new roof installation services tailored to our customers' needs and specifications. Our experienced team will work with you to design and install a new roof that meets your preferences and fits your budget. We use high-quality materials, such as slate and tiles, to ensure your roof is durable and long-lasting. With our expertise, you can rest assured that your new roof will be installed to the highest standards of quality and craftsmanship.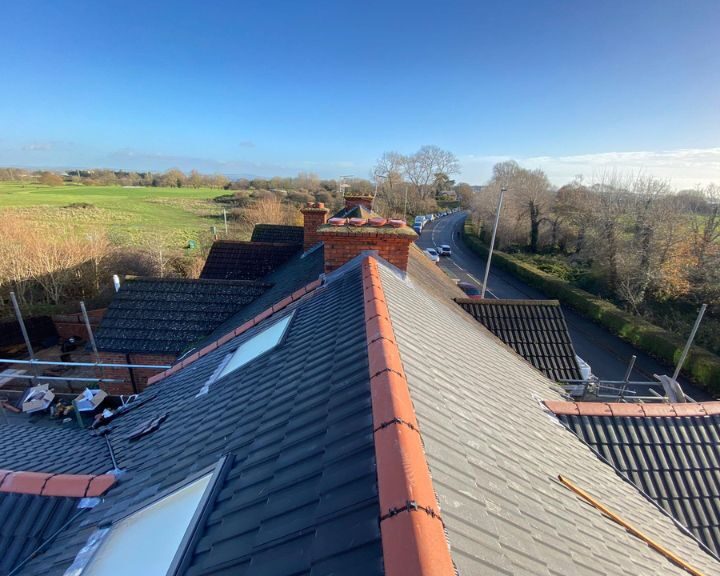 Our comprehensive roof inspection service helps you identify any potential problems with your roof, whether you're buying a new property or want to ensure your existing roof is in good condition. Our team of experts will conduct a thorough survey and inspection of your roof and advise you on any necessary work that may be required. With our help, you can enjoy peace of mind knowing that your roof is in top condition.
Our roof repair service effectively solves any damage or leaks on your roof. Repairing your roof can be a more cost-effective option than replacing it, depending on the severity of the issue. Maintaining your roof is crucial to prevent further damage and preserve the value of your property. Our experienced team can help identify and resolve any issues, ensuring your roof is restored to its optimal condition.
Local Roof Installation & Roof Repair
Looking for a reliable and trusted roofing company in your area? Look no further than our team at Southampton Roofers. With years of experience and a commitment to quality workmanship, we are the go-to choice for all your roofing needs. From minor repairs to full installations, we have the expertise and knowledge to do the job right. Call us today to book a free consultation and take the first step towards securing your home's roof. Don't hesitate to call or fill out our enquiry form now!
The Benefits of Choosing
Southampton Roofers
Choosing Southampton Roofers offers a range of benefits for your roofing needs. Our team of experienced professionals provides high-quality workmanship using only the best materials. We offer competitive pricing, excellent customer service, and a satisfaction guarantee. With Southampton Roofers, you can trust that your roofing project is in good hands.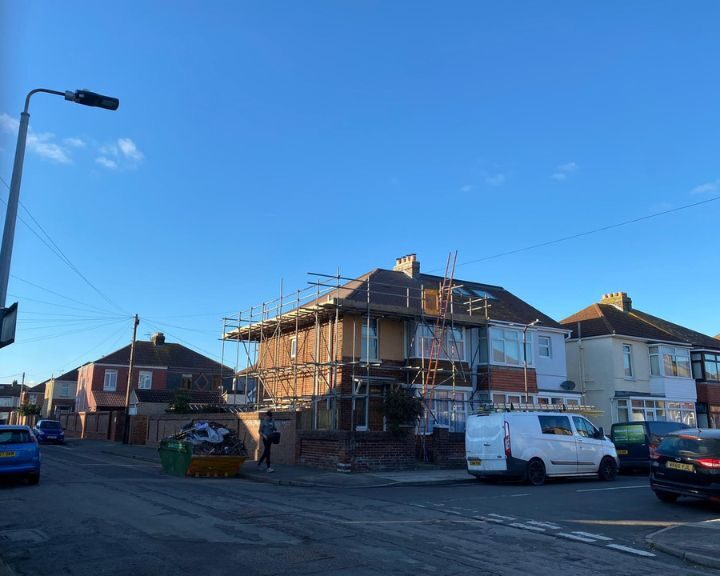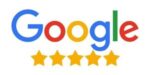 I had a leaky roof that needed urgent attention, and Southampton Roofers rescued me. The team was prompt, professional, and efficient. They identified the issue quickly and provided a comprehensive solution that kept my wallet intact. I am grateful for their excellent workmanship and would highly recommend them to anyone needing roofing services.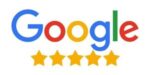 Southampton Roofers provides outstanding service from start to finish. They were polite, and friendly and went above and beyond to ensure the work was completed to the highest standards. Their attention to detail was impressive, and the results speak for themselves. I would not hesitate to use their services again or recommend them to others.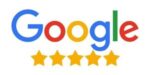 I was impressed with the expertise and professionalism Southampton Roofers demonstrated. They thoroughly assessed the work required and provided an accurate and detailed estimate of the costs involved. The team worked efficiently, kept me informed, and completed the job on time and within budget. I am extremely satisfied with the result and would definitely use their services again in the future.
What are the benefits of a new roof?
A new roof brings a plethora of benefits to your property. Not only does it improve the curb appeal of your home, but it also enhances the overall value. It ensures protection against harsh weather conditions, prevents leaks and water damage, increases energy efficiency, and reduces maintenance costs. Let's delve deeper into these benefits to help you make an informed decision.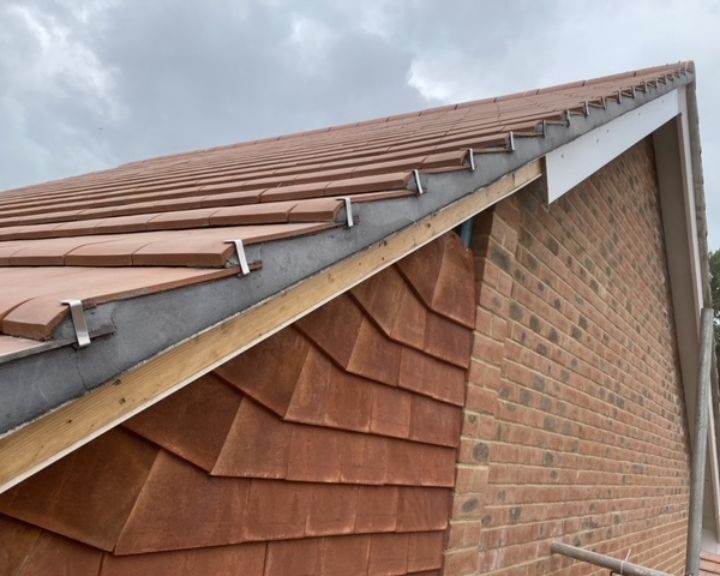 What Happens During a New Roof Installation?
If you're considering a new roof installation, it's natural to wonder what the process will entail. Our team of experienced roofing professionals is here to guide you through the process and ensure a smooth and efficient installation. Here's what you can expect during a new roof installation: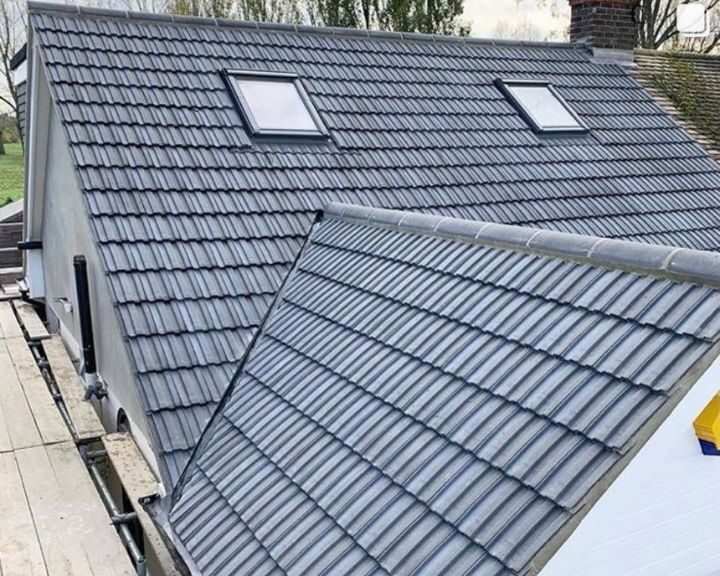 Frequently Asked Questions
Professional Roof Installation and Repairs in Southampton
Southampton Roofers offers professional roofing services for residential and commercial clients in Southampton and the surrounding areas. Our experienced and skilled roofers are dedicated to providing high-quality roofing solutions tailored to your needs and requirements.
Our services include chimneys, cladding, flat roofs, guttering soffits and fascias, new roof, lead work, roof repairs, and inspections. We use only the best materials and equipment to ensure your roof is safe, durable, and long-lasting.
Areas served:
Bursledon

Chandlers Ford

Dibden Purlieu

Eastleigh

Fair Oak

Hamble-le-rice

Hedge End

Hythe

Netley

Romsey

Totton

West End

Winchester
If you're looking for professional roofers near you, look no further than Southampton Roofers. We offer free quotes and competitive pricing, so you can be sure you're getting the best value for your money. Call us today or fill out our enquiry form to schedule a consultation with one of our experts. We would be happy to assist you!